Developing the next generation of digital advice tools – an update
The changing advice industry is likely to see high quality advice increasingly unaffordable for ordinary working Australians, accelerating interest in digital solutions that can be offered at scale, and without conflicts.
IFS is working with its client funds, through the IFS Advice Forum, to design a new suite of digital engagement and advice tools for not for profit super funds.
IFS has commissioned member research that confirmed that there is low member awareness of digital advice tools and their capabilities, and revealed the features and functionality that members value.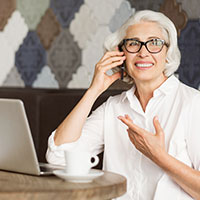 We are now identifying potential technology partners.
To find out more or join this project contact Serg Premier, Executive Manager, Business Development and Marketing on (03) 9923 7145.